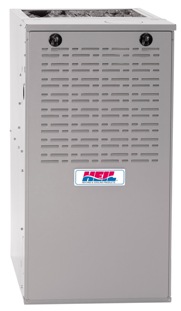 Heil gas furnace prices are often compared to those of its competitors. Many consumers feel that Heil heating and cooling systems are affordable and meet up to the expectations of their home requirements. There are different gas furnace options that are energy efficient, easy to use and made with quality materials. If you are considering a Heil gas furnace it may help to review and compare warranty information, operation details, maintenance and even financing options to help you find the best system for your home.
Heil offers a variety of gas furnace models with different energy efficient specifications. Models offer either high efficiency or medium efficiency. Heil furnace prices include models that offer high efficiency. These Heil furnaces have 95% to 97% AFUE. There are also 80% AFUE options. Furnaces in this category have an estimated cost between $1,300 and $2,000. Heil high efficiency furnaces include:
Heil Quiet Comfort VC 97, Heil Quiet Comfort VT 96, Heil Quiet Comfort IIX 96, Heil Quiet Comfort DLX 96 and Heil Quiet Comfort VS 95
Heil high efficiency models include innovative technology that helps each system maintain comfort levels throughout the home to adjust to climate changes. The furnace models offer consistent dependable sources of heat with variable speed motors. The motors also work to improve air circulation throughout your living space. The motors run quietly with sealed blower compartments. High efficiency units offer different warranty details including a no hassle replacement good for the first 10 years and a lifetime limited warranty on the heat exchanger.
Heil medium efficiency gas furnaces offer efficiency ratings between 90 and 94%. Warranty details include a 20 year limited warranty on the heat exchanger and 10 year limited warranty on parts. There are also 80% AFUE options available. Medium efficient models have an estimated cost between $900 and $1,200. Models included in this category include:
Heil Quiet Comfort VS 90, Heil Quiet Comfort DLX 90, and Heil PS 90
There are also a collection of 80% efficiency models that are affordable while meeting minimum requirements. Estimated cost for models in this category is between $600 and $900. Models included in this group include:
Heil PS 80, Heil PS 90-DV, Heil Quiet Comfort XS 80, Heil Quiet Comfort VS 80
Keep in mind the Heil furnace price estimates mentioned are for the unit only. Compare Heil gas furnace prices and obtain quotes to get an idea of how much it would cost to have the unit installed. Furnace models included in the medium efficiency category offer many benefits at reduced costs. Technology in various models allows heat exchangers to overcome issues like leaking and cracking for improved air quality throughout the home. Various models also offer multispeed circulation, compact position placement and durability.
Choosing a system can be easier when remembering specific details about what you want for your home. Research the model you are interested in buying. This may include learning how it works, understanding its capacity and how it would meet heating demands for your home. Review details regarding the extended warranty and how the system operates. Take time to compare units including their features and natural gas furnace prices. Review details about energy efficiency and understand how the unit would help save on energy costs. Obtain quotes for installation costs and talk with a professional contractor about other possible heating concerns such as the right size of unit for your home.